If you are beginning to explore the world of dental implants, you've come to the right place. Knowing what a dental implant actually is allows you to understand the process of getting dental implants a little better. Kudos to you for wanting to learn!
A dental implant has three parts, the implant, the abutment, and the crown. Let's look at these parts separately.
The Implant
The implant is actually the part of the implant that gets placed in the jaw. Typically all implants are made with titanium. Scientifically, the titanium does not corrode in the body and your tissue can easily bond to titanium.
The Abutment
The abutment is attached to the implant in the jaw and connects the final restoration (crown) to the implant. The abutment looks like a short, little, tree stump. An abutment isn't much to look at, but it's like a bridge over a river….necessary!
The Crown (or Finished Restoration)
The crown or finished restoration is the part of the dental implant that you will be most happy and excited to see. The crown is the part of the implant that looks like a natural tooth. These types of crowns can be made from a variety of materials and are either screwed on or cemented on. Once the crown has been placed on your dental implant you are already to resume smiling as big as you can again!
Whether you need a single dental implant or multiple dental implants, Dr. Gregg Hendrickson can help you. He is one of five hundred Board certified dental implantologists in the nation. He has placed thousands of dental implants, is an expert in dental implants, and invites you to a free consultation about your dental implant needs. Call today.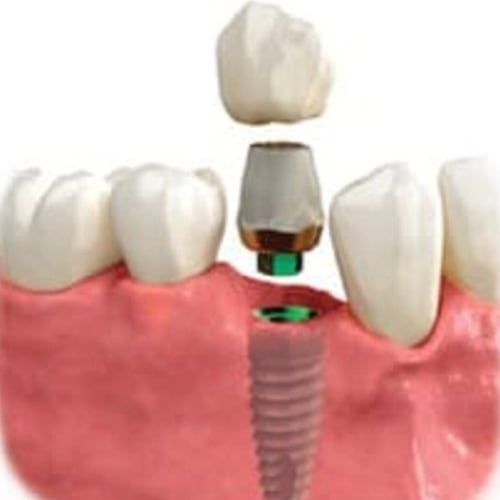 The three parts of a dental implant
Here you see the three parts of a dental implant. The implant in the gum tissue. The abutment (directly above the implant) fits into the implant in the gum tissue. Finally, the crown (located above the abutment) is placed on the abutment.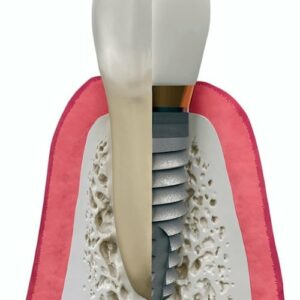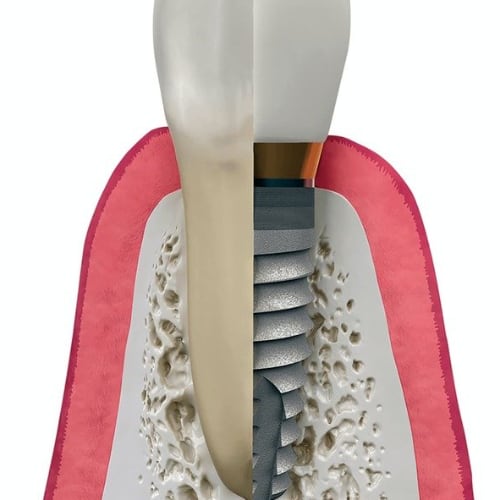 Dental Implants are work like teeth
When you look at a tooth and a dental implant side by side you can see how similar a dental implant works as compared to a natural tooth. Your bone actually integrates with the dental implant and secures the dental implant in the bone. Without a dental implant, your bone would begin to recede.
Understand Dental Implants
by watching the video below